Last night I put the finishing touches on what is probably the most complicated, painstaking and detailed watercolor I have done for any of the cards to date. I am working on a card that is inspired by the amazing art nouveau stained glass windows by Louis C. Tiffany.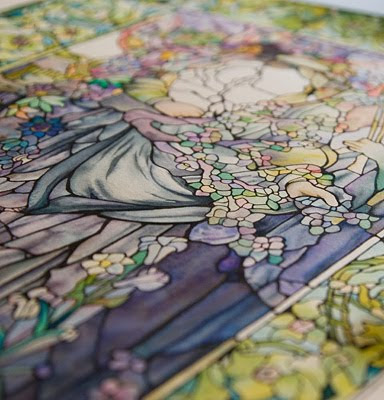 Transparent watercolors are perfect for capturing the vibrancy and luminosity of light filtering through a stained glass window.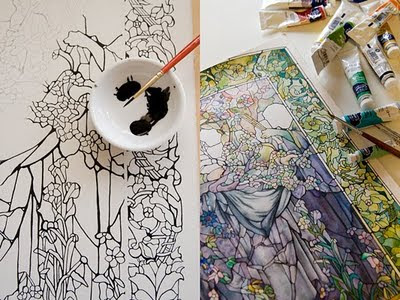 The first stage, painting the frames of each individual glass pane in black ink took about a week of full time work. The ink is water soluble but waterproof once dry, so can be applied before the watercolors. Although this makes painting in watercolor a bit easier, it still took another week and a half of days, evenings and pretty much all my free time to complete the painting.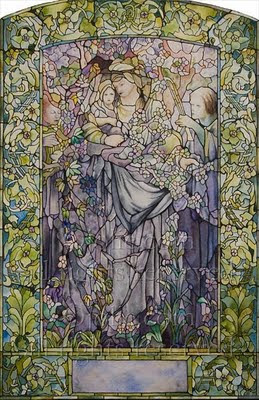 But now that it is complete I am rather thrilled with the result. I hope you will be to when you see the final card which will be set to Ave Maria, one of my favorite music pieces.