We are delighted to announce our ecard I Heart You for Valentine's Day which features a selection of some of our best hand illustrated flowers that spring to life to form a heart and the word "You", finally spelling out the greeting "I Heart You".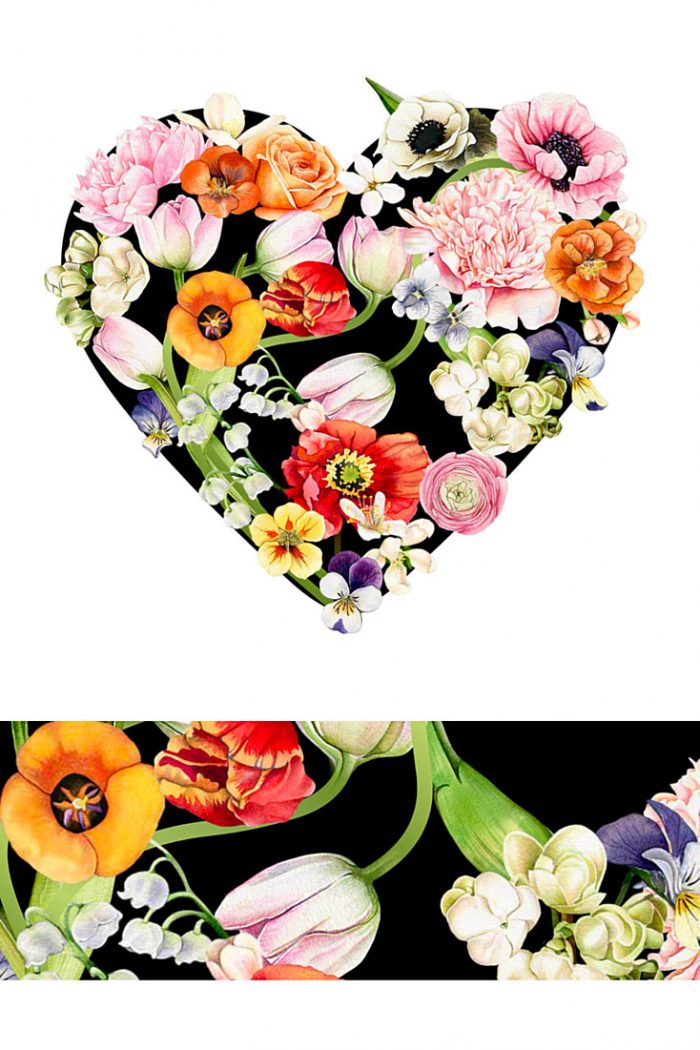 Flowers will probably always have a place in our heart as something very special. A flower has the power to symbolize things that are hard to put into words and this makes them such a perfect messenger for almost any occasion.
Send this card as a modern way to tell someone what they mean to you for Valentine's Day, Anniversaries, to express sympathy and any time you want to let someone know you are thinking of them.
I created this card as soon as I was able to return to work after a month unable to hold a pen or a paint brush, with a severe sprain of several fingers and my wrist. During this time I had plenty of time to reflect on how much it means to me to be able to do the work I do, to have members who support this work and feel the cards lend a purpose to your lives. Thank you. My recent blog entry is about how I find inspiration for the cards and the creative journey.
Check out our other Valentine ecards or free ecards.