Just in time for Easter, we have added a new card to our site titled Easter Basket to our collection of Easter Ecards.
In February I broke my elbow, and this meant spending a good amount of time planning new cards and work, instead of actually painting and drawing. Inspiration is usually a process of just sitting down and working on it, but the time while waiting for my elbow to heal meant really letting the process be in the mind's eye.
Sometimes the inspiration for a new card comes from the story that springs to mind while listening to a piece of music. Grieg's butterfly composition, which this new card is set to, really does conjure up the flutterings of butterflies. From there the bunnies and the anticipation of once again being able to enjoy time outdoors were not a far leap 🙂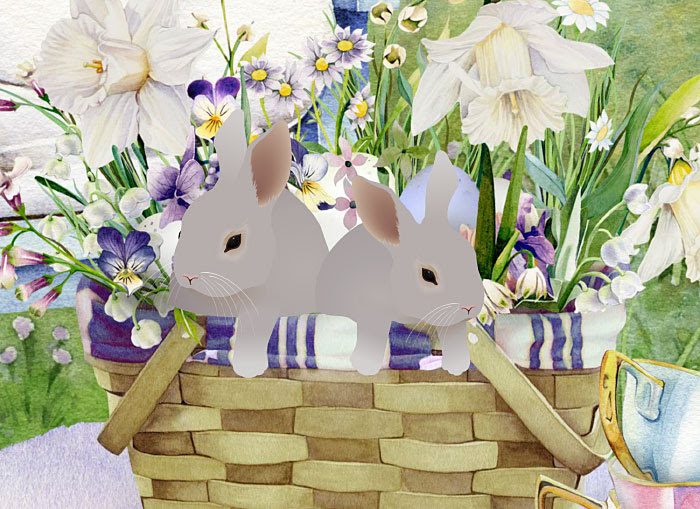 I look forward to sharing new inspiration, cards, and some peek behind the scenes with you in the coming months, as all the planning starts going from the mind's eye to paper, to the screen, and to you. Check out our other Easter ecards or the free ecards.
Wishing you a very happy Spring & Easter!