Our new card Cracking a Tune is a humorous take on a nutcracker themed holiday card, that will put a smile on the lips of your friends and family with a surprising twist. Perfect for everyone on your list, no matter their age. Set to a cracking tune that will even make the nutcrackers bust out of their rigid shells😄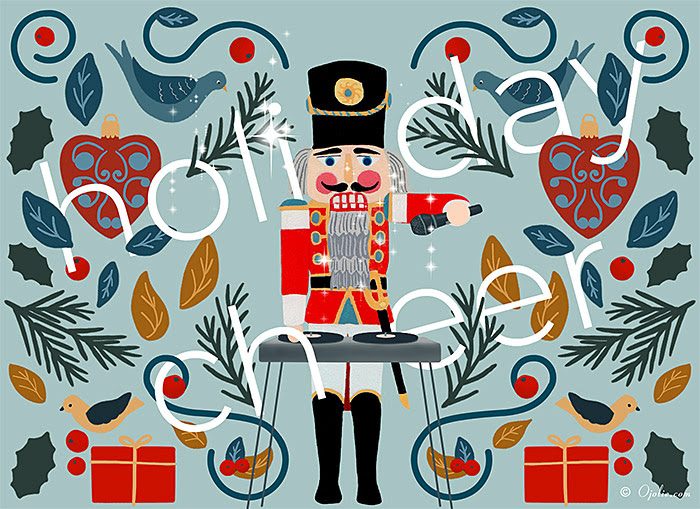 The card Leaping for Joy is inspired by Valde, one of my mother's two dogs. We know there is a little bit of poodle in him, and he is formidable at standing on his hind legs. This little vignette started to take place in my mind after one of his great performances on two legs in hope of a treat. In my imagination, all his friends from the dog park have come to cheer him on as he leaps for joy at finally making a perfect jump on the ice😁 We hope you enjoy sending this as much as we enjoyed creating it.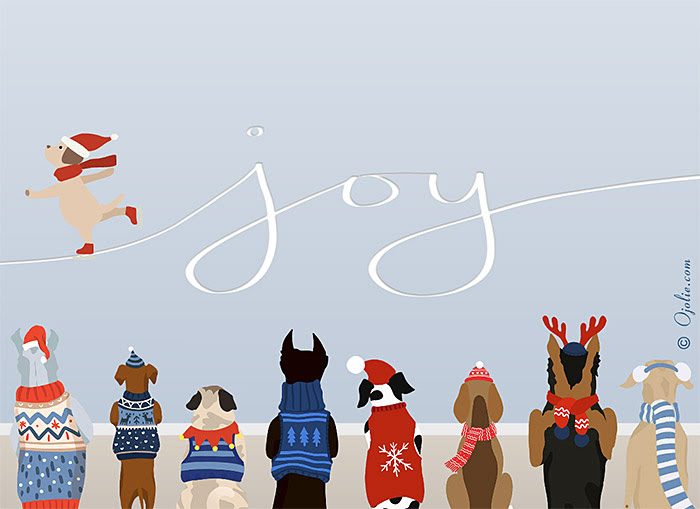 Last, but not least, is a remake of the Thanksgiving card All Gathered into a new version Festive Gathering where the table is set for this festive season and inspired by holiday celebrations we have shared with friends from different cultures and religions … no matter how you celebrate, this card embraces the comfort of coming together around some great food and company in the spirit of the season.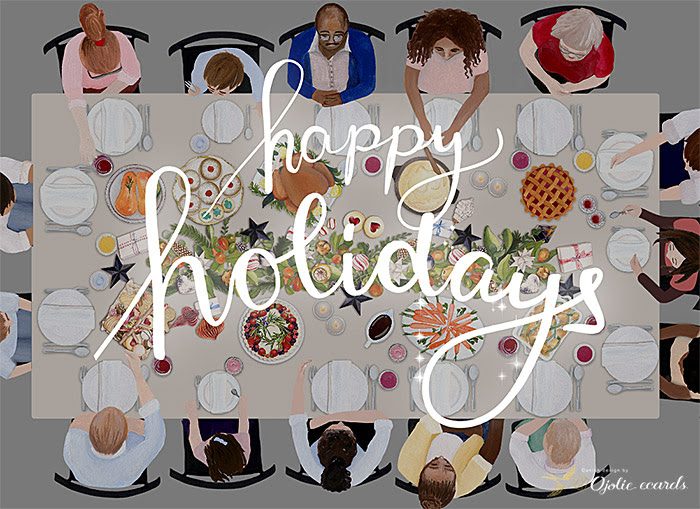 Wishing you a happy and healthy holiday Season
Check out our collection of beautiful Christmas ecards and New Year ecards.
Ojolie's premium membership for a full year allows you to send all our cards as much as you want. We offer a full 30 day money back guarantee, so there is no risk.  You can also sign up for a free membership and send our collection of free ecards.