For Valentine's Day this year I wanted to create a card inspired by a great piece of music I had found. The first time I heard All This And You a story of two fish came alive; a story of great friendship, a celebration of love and of life. How amazing it is when you share the journey with friends and loved ones. For me this is what Valentine's Day is really about. Not the fancy gifts or the grand gestures, as much as acknowledging what someone dear to you really means.
Our second card for Valentine's Day, Bed of Roses, is a short and simple notecard, but the illustration itself is worthy of a special occasion like Valentine's Day, anniversaries or birthdays. Cats are brilliant at finding the perfect spot to snuggle up. I imagine if they could sleep on a bed of roses they would not want to miss the chance. Who wouldn't love to be indulged once in a while?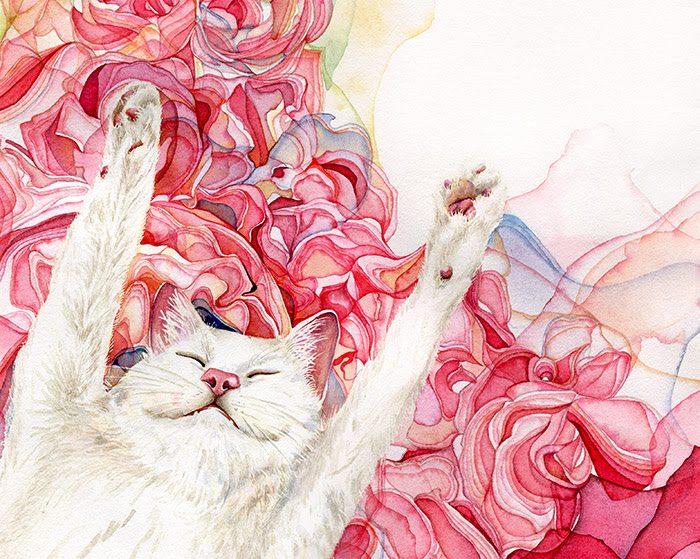 Check out our other Valentine ecards or free ecards.