Just kidding. Here at Ojolie we love cats, not least because they provide so much inspiration. Besides cats, we also love flowers – as you may have noticed 😀 Our newest release, Flower Arranging, is a short and funny card, featuring our hand-painted watercolor flowers and whimsical animation. It was inspired by a phenomenon most of us are well aware of: cats love to knock or push items off tables. They also have a special fondness for flowers. That would make a beautiful flower arrangement irresistible to any feline of course.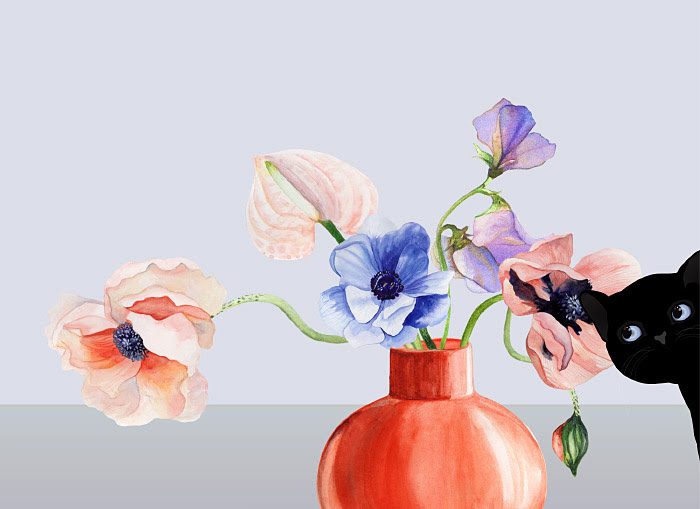 Send this holiday ecard for Mother's Day, Valentine, thank you, thinking of you, and anytime you want to spread a little joy. Although this artistic ecard is being released for Mother's Day, it can be used for so many other occasions.
Check out our other best Mother Day artistic ecards or the best free animated ecards.