what some of our clients say about us

what some of our clients say
"I sent out about 450 cards in total. The response to the balloon card was very favourable from those who took the time to open it and to comment back. They all wanted to join the balloon party. Great job, the card was well received. Have a good year."
Ron Bozzer
Ron L Bozzer Law Corporation |
Hungerford Tomyn Lawrenson and Nichols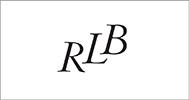 "So glad I came across Ojolie this year--not only are their cards above and beyond the design and aesthetics of similar retailers, their customer service is impeccable. They worked with me to send out a customized card from my organization in only a couple of days—at the busiest time of the year. I definitely recommend Ojolie to anyone who is looking for an ecard that will wow their recipients!"
Rebecca Selah
Digital Communications Coordinator AlphaLab |
Innovation Works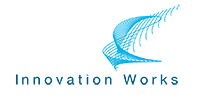 "Wanted to let you know that I thoroughly enjoyed working with both of you on the custom holiday ecard last month. Even though we were on completely different time zones, your work and responses were always punctual, and well executed. Your animation concepts are excellent, and you integrated client requests/direction seamlessly into the storyline. Many thanks for a well-received final product!"
Marcia Friedman
Friedman Petersen

"Our experience with Ojolie has been wonderful. I was under a time crunch to find a great corporate holiday e-card at a reasonable price and I stumbled upon the Ojolie website. The customer service was immediate and helpful, and the quality of the artwork is undeniable. Best of all, our e-card got rave reviews from our client base."
Chesley Turner
Marketing and Communications Manager |
World Travel, Inc.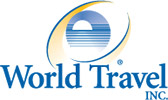 "We enjoyed working with Ojolie very much. The artistry is superlative. We looked around and quite honestly didn't see anything else that we liked nearly as much. Additionally, you have good customer service. We've used Ojolie for two years now and will continue to do so. I don't see us going back to paper cards. Not only is this a greener alternative, we appreciate how unique and beautiful the cards are."
Elizabeth Bower Hughes
The Intrepid New Yorker



trusted by big as well as small businesses
(too many to list)