Send this birthday ecard, Birthday Performers, that says Happy Birthday in a fun and big way!
Circus performers take to the stage, culminating with a contortionist on a giant cake and a big hand-lettered Happy Birthday message. This would also make a lovely invitation for a birthday party. It's perfect for kids, but suitable for all ages.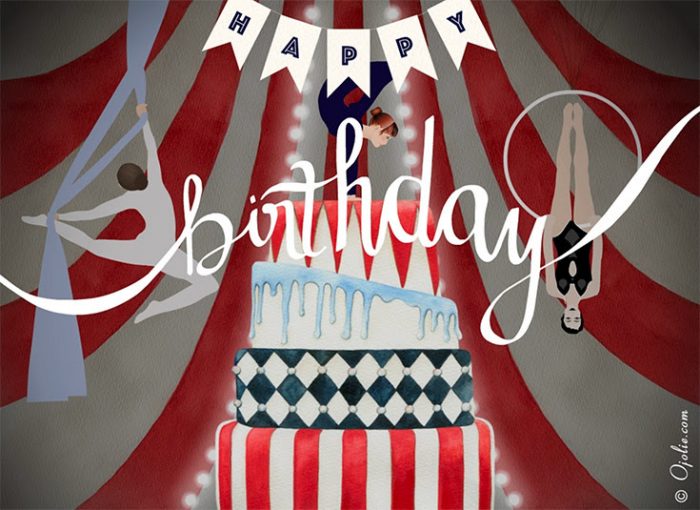 Check out our other birthday ecards or the free ecards.