We would like to thank all of the sites that have kindly added a link to our ecards.
If you have a website and would like to do this, please read this page.
There are 3 ways you can link to Ojolie.com.
text link
"Card of the Month" link
graphic link
After adding a link to your site, please contact us to tell us about it.

Text Links
To link using the simple text, please use the appropriate following HTML code below:


"Card of the Month" Link
You can link directly to an ecard which we will choose every few weeks. Once you have set up the link using the code below, you don't have to do anything - but visitors to your site will see a different ecard every month or so.
To link to the Card of the Month, please use the following HTML code below: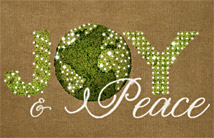 Click here to see Ojolie's eCard of the Month


Graphic Links
To link using the graphics, please use the appropriate following HTML code below: